Let them eat cake, which was a quote from the movie Marie Antoinette, and what a wonderful suggestion! The wedding cake!! It becomes one of the most unique and tasty things about your wedding, other than the food. Wedding cake used to be vanilla pound cake, covered in white icing with flowers and silver. Now, it comes in any color and flavor you can dream of. You just can't let your wedding cake be boring anymore, get creative! Here are some amazing photos of cakes!
Ok this one looks like it needs to be cut now! I mean don't you just want to stick your finger in the icing!!
Love this cake, I truly thought about using small daisys all over my wedding cake. I utterly love this look. I would show you mine, but then it wouldn't be a surprise!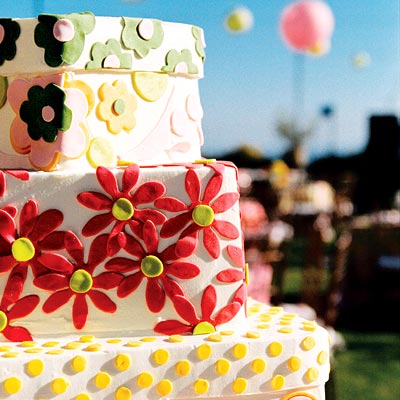 And why not use cupcakes as your wedding cake. Its the growing trend, and seems to be in all the wedding magazines now.
I am not going to lie, she is very good with cakes! Check out Martha Stewart Weddings online.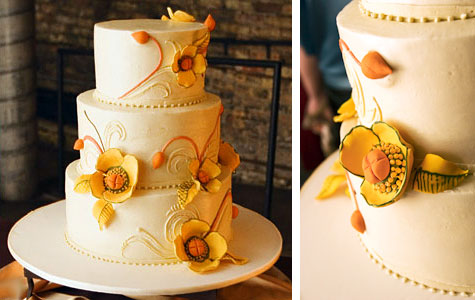 And in honor of the new movie Alice in Wonderland that is coming out, here are some themed wedding cakes!!
Creativity can be shown anywhere at your wedding, and the cake is one of those. Don't let anyone tell you, you HAVE to have a white cake, or a certain type. Its your day, your cake, so let your imagination run...and let them eat cake...